The history of Bergsskolan
This year, it is 200 years since Bergsskolan founded in Falun. This education came to form the basis of today's KTH and what is now called Materials Science and Engineering.
Falun 1819–1868
In 1819 Karl XIV Johan laid the foundation for higher technical education in Sweden through the decision to establish Bergsskolan in Falun. It became the first civil college education in Sweden.
Stockholm from 1868 onwards
In 1868 Bergsskolan moved to Stockholm, where it merged with the Institute of Technology, which in 1877 changed its name to the Royal Institute of Technology, KTH.
At KTH Bergsskolan became the division of bergsvetenskap (mining science). As such it existed for a long time, until 1993.
Today's equivalent at KTH is the Department of Materials Science and Engineering. This means that today's professorship in applied process metallurgy is Sweden's oldest technical teaching chair.
Nils Gabriel Sefström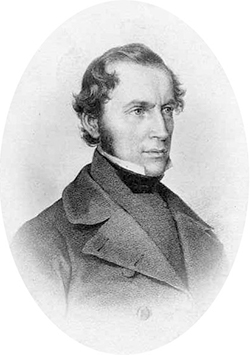 A central figure in the foundation of Bergsskolan was the chemist and mineralogist Nils Gabriel Sefström (1787-1845) who had the view that the education should be conducted on a scientific basis.
Sefströms approach was not uncontroversial, but he ran his line successfully and the scientific foundation has been an important cornerstone since the start of Bergsskolan.