The overqualified taxi driver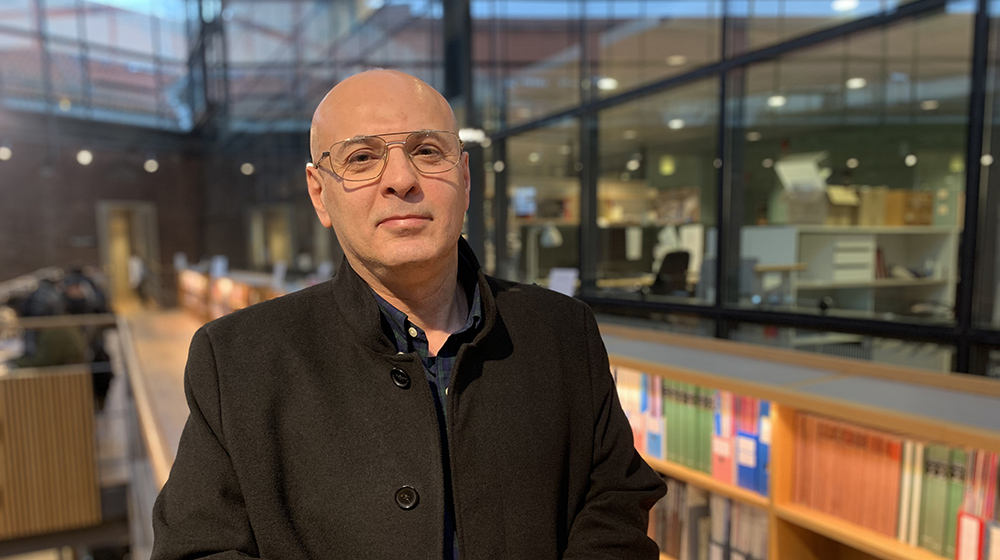 Published Dec 06, 2022
How would life have turned out for Munir Al-Saadi if Sandvik's Olle Wijk had not gotten into his taxi that December night 15 years ago? Most likely, he had not been receiving a doctoral diploma in the Stockholm Concert Hall.
The taxi has arrived. The shoes are polished. The tailcoat suit fits perfectly. The doctor's hat has only been tried in front of the mirror. It is November 2022, and Munir Al-Saadi is going with his family to a ceremonial doctoral promotion and the subsequent banquet in the City Hall. He defended his thesis last year during the pandemic, and like many others, the event was digital, with a few people present and the rest online. A party was out of the question. Until now.
It has been a bumpy road getting there, so let's start from the beginning, with Munir as a little boy in Iraq. Both his parents were illiterate but determined their nine children would have a better life. Knowledge and science were important, school a matter of course. When Munir, after a soccer game, suffered a knee injury that made it difficult to walk to school, staying at home was no option.
"We couldn't afford a taxi, so my mother carried me on her shoulders to school. After the end of the school day, she picked me up and carried me home - for a whole year. Missing school was out of the question."
Munir was interested in technology and good at mathematics. He studied physics at the University of Baghdad and got a job at the Ministry of Industry and Military Industrialization in Mosul. But the aftermath of the Gulf War made him leave his country. At 26, he applied for asylum in Sweden for a better life. He found his wife, Jinan Al-Rahma, reasonably quickly, but a job that matched his education was difficult.
"It was hopeless. I was advised to get a similar degree from a Swedish university. So I studied technical physics and materials science in Uppsala – that would do the trick, I was told."
But the solid Swedish degree did not lead to any jobs. During four years, he applied for hundreds of jobs from his home in Gävle.
"Those were terrible years; I didn't even make it to the interviews, at best I got answers like 'Thank you for your interest.'"
To escape the desperate situation, Munir took a taxi license - and got a job immediately. One day he receives a message on the taximeter to pick up a person at Gävle train station. A handsome man gets into the front seat. They talk about the weather but quickly start talking about Munir's background as a physicist, his master of science in engineering, and how impossible it was to get an interview.
"He was sorry to hear that and hinted that maybe it was because of my foreign name. But after two weeks, I worked at a research center in Sandviken in product development for the metallurgy department."
The man in the taxi was Olle Wijk, head of research at Sandvik Materials Technology (today Alleima).
"I was fortunate to meet the right person, someone who worked in my fields. And luckily, we started talking to each other."
Luck or fate, we will not know. But the story doesn't end here. Since that December night in the taxi in 2007, Munir has also had time to complete a doctorate. During the covid pandemic, he was home and polished the last articles, and in 2021 he defended his dissertation at KTH.
This year it was time for another important taxi journey in life. This time to the Concert Hall in Stockholm to celebrate the doctorate with his wife, his older sister, and his son with his girlfriend. But Munir's mother, who carried him the two kilometers to school on her shoulders, could not attend.
"She is old now and still in Iraq. But I know she is very proud!"
Text: Anna Gullers