Expanding the field of nano- and micro mechanics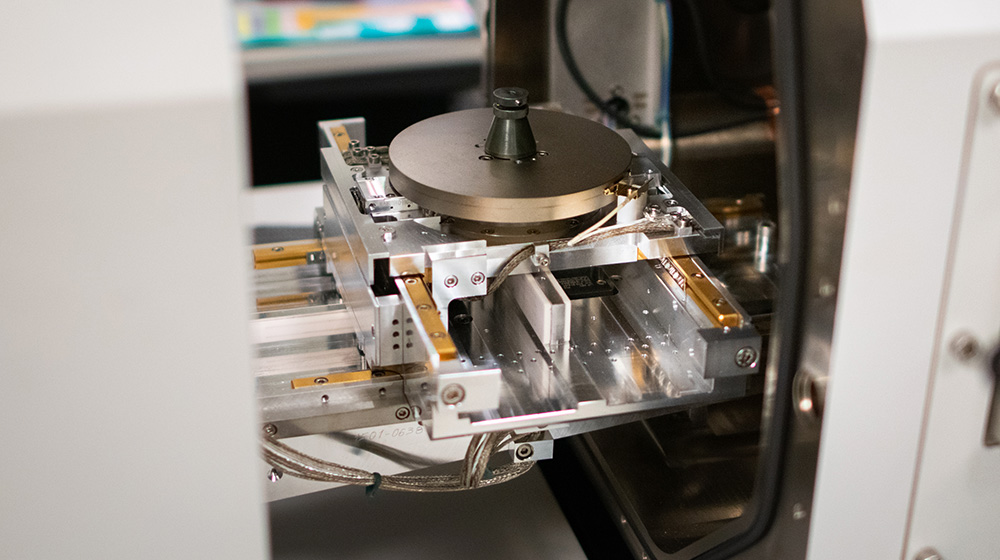 Published Oct 21, 2020
Hultgren Laboratory will soon be one of few labs in Sweden with test possibilities for the connection between nano- and microstructures and material properties. Something that is crucial for material development.
The investment in new equipment together with Odqvist Laboratory and the newly formed Center for Mechanics and Materials Design (MMD) is a big step forward for Hultgren Laboratory. The new equipment provides unique opportunities, says Peter Hedström, professor at the unit of Structures and director of Hultgren Laboratory.
"We are trying to build a leading Swedish lab to study the connection between a material's nano- and microstructure and its properties. Understanding this connection teaches us more about material deformation and can help us customize material properties for industrial application."
Hultgren Laboratory has been an open infrastructure at KTH since 2019. It belongs to the Department of Material Science and Engineering and has equipment for characterization of processes, structures and properties of materials. Peter Hedström says that there is a big difference in performance between the new instruments and their predecessors: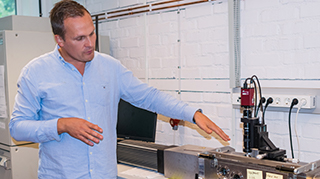 "For example, we can now measure the hardness of a material with only 10 nanometers indentation depth, and follow the process in real time. It is also possible to make thousands of measurements in a short time and get a lot of statistics, which was not possible before."
In situ tool
Prasath Babu, researcher at the lab and the unit of Structures, works with measuring tools for micromechanics. He tells about the investment that Odqvist Laboratory and MMD makes – an advanced tool used to deform and examine samples on a detailed scale. These examinations are performed in situ, using the electron / ion microscope at Hultgren Laboratory. This means that the sample can be examined while it is exposed to different types of impact.
"In situ nano- and micro tools for mechanical characterization, in combination with advanced microscopes, allow us to observe the relationship between structures at the nano- and micro level, and how these structures interact during pressure and deformation."
Prasath Babu explains that this is important because the strength of a component, regardless of size, depends on how nano- and micro-size defects occur and interact. Understanding how this works is necessary to be able to design materials for demanding conditions.
"The new tool gives MMD and both labs an edge in studying the mechanical behavior of materials", he says.
Nano indentation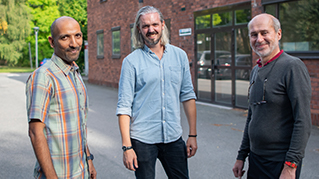 Another new acquisition, funded by Hultgren Laboratory, is an upgraded tool for nano indentation. Valter Ström, researcher at the lab and the Properties unit, says that this technology is a development of the traditional hardness measurement, but still meant a paradigm shift when it began to be used widely about 20 years ago.
"The great advantage of nano indentation is that it measures the relationship between the force and depth of a diamond tip during the indentation process in the material´s surface, whether it is metallic, ceramic or of other kind."
According to Valter Ström, the investment provides a much-needed upgrade of the lab's equipment for nano indentation:
"The technology has developed, the instruments have been significantly improved and, above all, gained new areas of use. This makes them very suitable for characterizing new materials, such as metal glass."
Collaborations for increased efficiency
In the long run Peter Hedström hopes to be able to build a stronger experimental research program in the area. He sees the collaboration with other initiatives at KTH as a way to increase the capacity for everyone involved.
"Hultgren Laboratory and Odqvist Laboratory are both important infrastructures at KTH for material characterization and solid mechanics. By combining our competences and collaborating on new equipment, we can create excellent conditions for research in MMD's field."
Text: Alexandra von Kern