They found a way to optimize recycling of cars – with torrefaction
Published May 26, 2021
Hi Katarzyna Jagodzińska, who recently published the article together with Stena Recycling International AB: "Can torrefaction be a suitable method of enhancing shredder fines recycling?"
Tell us, what problem will the research solve?
"The growing consumption of vehicles puts pressure on developing effective material recovery methods from end-of-life vehicles (ELVs). Today's methods result in the fine residue (shredder fines), which is hard to sort out and recycle. Therefore, to increase material recovery and recycling from ELVs, we need new ways to utilise the shredder fines".
For whom is this important in the long run?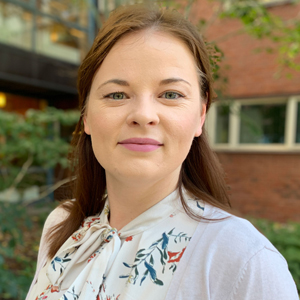 "Undoubtedly, a circular economy concept needs to be implemented in more industrial activities in order to reach our sustainability goals. Making metal production and recycling more efficient is one way of limiting the environmental footprint".
"Currently, in Sweden, shredder fines are either landfilled or used as landfill cover material. Landfilling in Sweden, however, has been deliberately reduced during the past decades; hence the demand for covering material is decreasing. Moreover, the annual amount of shredder fines is expected to grow due to the increasing vehicles' consumption and the replacement of easily recoverable metals with polymer materials".
"This means that shredder facilities worldwide will face a challenge with utilising the increased amount of shredder fines, so this research can potentially benefit them as well".
What is your solution, according to the research you and Stena Recycling have done?
"Our study focuses on finding a way of enhancing metals recycling from shredder fines and discusses the possible utilisation of the remaining part after sorting out the metals. For instance, we found that:
torrefaction enhances the metal particles recycling from shredder fines,
an optimal temperature range for the metal particles liberation was 300–350 °C, and
the torrefied shredder fines might be used as a raw material in cement kilns".
What is the best part of your job as a researcher in your field?
"Finding the answers is a great part of being a researcher, as following Mark Twain 'Supposing is good, but finding out is better'. Yet, an even better part is that research in my field brings us closer to a more sustainable future with lower environmental degradation rates. I believe that preventing the detoriation of our environment shall be essential for all of us because this planet is the greatest thing we all have in common".
Read the whole article: "Can torrefaction be a suitable method of enhancing shredder fines recycling?"